By Edith Nordmann and Abraham Mouritz, attorneys at law in Amsterdam

The judgement

Deliveroo: A transportation organization.

This conclusion was drawn by the Amsterdam District Court on 26 August 2019. This case can have significant wider implications beyond Deliveroo.

Deliveroo is one of those, in our view, technology companies that provides a platform via which customers can order a wide variety of meals and have those meals delivered. In earlier cases it was held that the Deliveroo delivery couriers should not be considered to be independent contractors, but in fact Deliveroo employees. This triggered the Pension fund for professional road transportation (Stichting Bedrijfstakpensioenfonds voor het Beroepsvervoer over de weg) to claim overdue pension fund premiums for all past years (retrospectively as of 26th June 2015). When Deliveroo refused to pay these premiums stating that they were not obliged to do so, the pension fund filed a suit against Deliveroo. With success.

According to the District Court the core task of the Deliveroo employees, and of Deliveroo as a company, is road transportation of meals. As a result Deliveroo has been ordered to retroactively start paying pension premiums to the pension fund from 26 June 2015 on. To settle the past, Deliveroo has to pay to the pension fund already an amount of €638,972 in pension premiums, excluding interests and related court costs. And this obligation continues going forward – unless if overruled on appeal.

In order to understand the context of this judgment the prior legal history of Deliveroo must be shortly revisited.
On 15 January 2019 the Amsterdam District Court rendered 2 judgments with respect to the Dutch meal delivery platform Deliveroo.

In the opinion of the District Court of Amsterdam, the meal deliverers of the digital work platform Deliveroo are employees and Deliveroo is a transport company to which the Collective Labour Agreement for Professional Goods Transport applies. The meal delivery workers were initially employees, but at the beginning of 2018, Deliveroo introduced a new business model in which the meal delivery companies, as independent entrepreneurs, used the Deliveroo platform to find 'trips'. After an extensive analysis of the facts, the district court judge concludes that, despite this changed contractual form, the legal relationship between Deliveroo and meal delivery companies has not changed substantially and that meal delivery companies are still working on the basis of employment contracts.

Why is that important and what are the consequences of these judgements?
There is a huge difference whether someone is "employed" based on an employment agreement or based on an assignment agreement.
In other words: workforce on an assignment agreement is much cheaper, easier to dismiss and therefore also more flexible which makes a huge difference if you have 1900 deliverers on your payroll as Deliveroo has.
Deliveroo tried to escape from the employment regime; initially the judge agreed with Deliveroo, but at the beginning of 2019 the judge decided that all these delivery workers were no "entrepreneurs" but simply employees. This regime change was of course a big shock to Deliveroo. But the second judgement rendered on the very same day in which the judge decided that Deliveroo employees fall under de Collective Labour Agreement "Transportation" was actually just as shocking as the first one.
This second judgement seems to have been the magic word for the Pension fund for professional road transportation to claim premiums for all deliverers retroactively.
The judgement in which the court awards the claim of the Pension fund is well and logically structured.
Which lessons can be drawn from the Deliveroo case?
Why the judgement should be revisited:
Judgements in The Netherlands do not have stare decisis effects as is the case under common law systems: there is no binding precedent towards other cases, however a precedent is set, nonetheless. The pension fund and other pension funds alike may see more prospective candidates out there. Companies like Uber Eats could be next in line. How about the restaurant on the corner delivering your favourite dish to your doorstep? What are their core tasks? Also "transportation"?
We have a hard time agreeing with this Deliveroo judgement. In our view Deliveroo's core task is not road transportation of meals, but rather as a technology company offering a digital platform for bringing restaurant supply and customer demand together. According to the judgement, Deliveroo's counsel has also made this point. We do not have insight into all the court documents but we believe there are two main legal reasons why the current judgement should be revisited.
The glove doesn't fit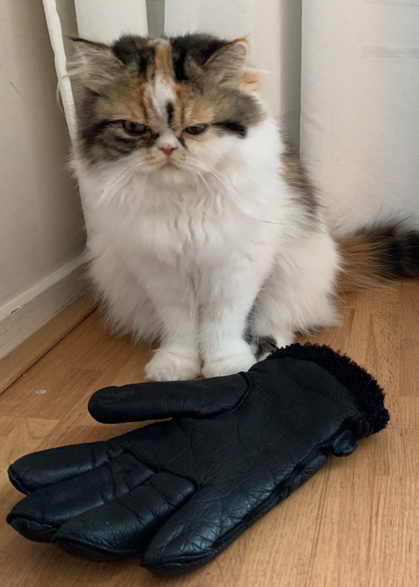 (c) Abraham Mouritz
OJ Simpson's attorney Johnnie Cochran famously used the phrase, "If the glove doesn't fit, you must acquit". We also do not believe that the glove fits in this case.
Deliveroo is put in the same category together with traditional road transportation companies such as couriers UPS and Post NL. Their employees, at least the vast majority, take part in the Pension fund for professional road transportation. By the way, Deliveroo's attorney tried that argument, but the court dismissed it based on prior case law. One of the arguments of the Pension fund, followed by the court, is that new initiatives which have not been specifically mentioned as road transportation could fit the glove as long as the main activity mainly consists of bringing something physically from one place to another. It goes without saying that bringing food from a restaurant to a customer has to take place – over some kind of road.
One of the arguments used by Deliveroo is that no company equal or comparable to Deliveroo is represented in the professional transport sector.
The court explains that – based on consistent case law – also new business models have to be checked based on objective criteria and the significance that follows of the actual situation.
We do think that 2 changes could be considered in the Deliveroo concept which might lead to a different outcome:
1) The employees could be employed elsewhere – the outcome would have been entirely different if the deliverers "belonged' to the restaurants as then the main activity would have been preparing and selling food.
In the first judgment on 15th January 2019 this "escape" was already mentioned by the judge, but apparently not picked up by Deliveroo.
2) The other thing which Deliveroo could have done/do, is a shift in business model based on which a minimum of 50% would have been generated by – for example – the use of the platform instead of the deliverers.
This "hint" was also given by the prior judge at the beginning of this year.
Just like in the legal doctrine of transfer of undertaking Deliveroo should have shifted the turnover structure from labour-intensive to capital-intensive. In order to do that Deliveroo should have shown a calculation of the costs of their IT-platform based on which the most expensive part of the business would not have been the labour force, but the IT-platform.
Another argument which could be explained more in depth is that Deliveroo's services are of an entirely different nature, when compared to traditional transportation companies:
With Traditional Transportation services the customer engages transportation company purely for transport of goods to a destination.
Whereas when engaging Deliveroo the Customer uses Deliveroo's platform to select among different food suppliers for home delivery. The selection process among vendors is missing entirely with the traditional transportation companies. (For example, a UPS customer simply sends its parcel. There is no selection process bringing supply and demand together via a digital platform.) This is where the glove already doesn't fit.
There is also another element why the glove doesn't fit:
Deliveroo is a data company.
Deliveroo has an in-depth view of the eating habits of all of its different customers. They know for example who eats what, when, how often and can cater to this via special promotions and other sales efforts, either directly or indirectly in association with the participating restaurants.
Side note: the monitoring of this customer behaviour triggers a whole set of data protection concerns.
Traditional transportation companies have far less insight into their customer's behaviour.
More than Deliveroo being a facilitating platform, it really is a data company.
Of course Deliveroo also delivers. One of the minor arguments of the court, but used nevertheless, is the choice of the Company name. The court also found that the name Deliveroo clearly indicates that delivering is in fact its main activity.
Deliveroo has filed an appeal against the prior judgments and will also file an appeal to overturn this judgement.
If Deliveroo sticks to its current concept, the appeal will not be an easy one for the delivery service. For instance, Deliveroo has not taken into consideration that their operational costs will be much higher than calculated – at least €638,972 over the past 3 years.
If you have questions on how to timely prepare your business, how to make this transition as smooth as possible, and avoid negative consequences of the law, contact ACG International. We offer a fast and individualized consultation with our labour law specialists to discuss your issue and possible solutions. Book your free 15 minute consultation. We can be reached via info@acginter.com or by telephone via 020-800.64.00.
Be aware that new labour law regulations will come into force as of 1st January 2020 changing the financial consequences of on-call contracts entirely and making payroll-constructions less interesting.
Above contribution contains the personal opinions of the authors and is not a substitute for obtaining professional legal advice. Feel free to give us a call for further consultation.
Edith Nordmann is an attorney at law and managing partner of the law firm ACG International in Amsterdam. Edith is specialized in employment law and has an international law practice.
Abraham Mouritz is an award winning attorney at law at Mouritz Legal. Abraham's international legal practice focuses on both technology and data matters as these are often intertwined.
(This article is subject to the joint copyright of both authors. The photo of Abraham's cat Lilly is copyrighted by Abraham Mouritz.)